Construction Sentry uses state of the art high definition (HD) construction site security cameras with cellular communication included. These construction site security cameras incorporate the latest advances in image quality, offering wide dynamic range, low light sensitivity and 24×7 recording. A unique feature included in all of our construction site security systems is a technology called video analytics.
Video analytics turns your construction cameras into a powerful security device by enabling it to detect unauthorized persons and vehicles on site after hours, or any time. As part of the cellular video security system, a video push notification can be instantly sent to your cell phone, or to operators in our monitoring centers, who can then dispatch law enforcement as appropriate.  
CheckVideo also provides useful information that improves construction operations, including the monitoring of comings and goings of workers on site.
---
Features
Construction Sentry combines the best of video analytics technology, combined with the power of the Cloud for simple construction site security management and practical, everyday use.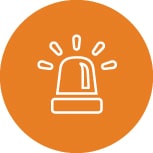 Increased Construction Site Security - Typical police response time can take hours when there is no video available to verify an alarm condition. Construction Sentry ensures priority response thanks to alarm verification.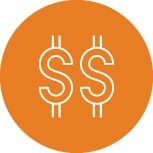 Prevent Loss - With the industry's only video search engine, finding events is now as easy as searching the Internet. Be instantly alerted to activities you care about, such as theft and vandalism. With real-time alerts sent to your phone or central station, you can prevent crime.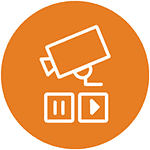 Perform remote video surveillance monitoring and record time-lapse - Managing a construction site just got easier with the ability to allow portal access to multiple employees. Perform remote visual audits or monitor site progress by viewing video over time with our cellular video security cameras. With the added benefit of federation, manage multiple sites from a single web interface. Video can be viewed via mobile or web anytime, anywhere.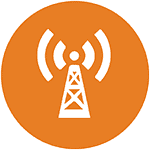 Benefit from cellular connectivity - Never worry about low bandwidth again! Construction Sentry solutions include a cellular video security camera and solar power.
---
Construction Security Remote Video Surveillance Monitoring – Featured Testimonial
"We evaluated several available products and Construction Sentry was the ONLY solution we could find that addressed our top two most important needs — project management and site security. Other options had limited functionality and were overpriced, while Construction Sentry's price fell well within our budget. We are installing it at a number of our project sites. Overall, it's become an important part of our business."
---
About Our Construction Site Security Services
Construction Sentry bundled solution datasheet 
---
CheckVideo Support