Intelligent Solutions to Maximize the Effectiveness of Security Guard Services
---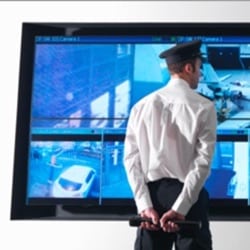 Security guard services and organizations that employ their own guard forces face a number of challenges, including cost of maintaining personnel and inability to cover large areas effectively. Theft and vandalism often continues to occur in areas where roaming guards are not able to be present at all times. 
CheckVideo remote security system monitors locations 24/7 and sends real-time alerts to guards when incidents occur, allowing them to move quickly to address areas of concern. By making guards more efficient and effective, organizations can reduce man hours, producing cost savings in addition to enhancing security.
Increase Security – Multiply your guard force and improve its effectiveness. With CheckVideo, guards are not tied to a static view of all cameras. You can receive notifications only for those cameras with activity. Now you can respond faster and more effectively.
Save Time – With the industry's only video search engine, finding events is now as easy as searching the Internet. Use the search engine to quickly find activities of interest such as break-ins and vandalism. Gain peace of mind knowing that all relevant videos will be backed up off-site at our secure data center. Now, the threat of failed hard drives and stolen DVR's is eliminated.
Improve Awareness – Improve the effectiveness of your guards with situational awareness on the property. CheckVideo cameras can be viewed live from your browser or mobile device and require no additional software. Never lose sight of violators again.
Monitor Multiple Locations – With the power of the cloud and video analytics, a single person can watch tens or even hundreds of cameras over a campus or across town.
---
Literature