Intelligent solutions for commercial and residential properties.
---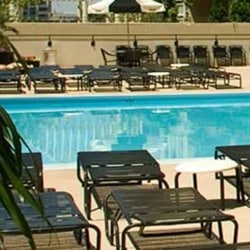 Commercial and residential property managers are tasked with prevention of theft and vandalism as well as the safety of residents and visitors. Entrances, parking lots, pool, recreational and common areas are just a few locations that require attention.
CheckVideo remote security solutions for property management provide cost-effective 24/7 monitoring of areas of interest. Real-time alerts can be sent to emails, smartphones, or a monitoring center for immediate assessment and response.
CheckVideo is a comprehensive solution that protects properties and allows  all of them to be managed remotely if necessary. With advanced video analytics technology, CheckVideo can alert a security guard of potentially threatening activity. CheckVideo watches and prevents crime while other cameras just record.
Guard Augmentation
Make your guard force more effective. With CheckVideo, guards are not tied to a monitor attempting to watch video, but can patrol the property while continuing to receive video notifications instantly sent to their mobile device. Save dramatically on guard expenses while increasing safety and security.
Web and Mobile Access
CheckVideo cameras can be viewed live from within a browser or mobile device, neither of which requires any additional software. Log on and it simply works from anywhere. Additionally, you can instantly review video from any time frame and share it without ever having to be physically on-site.
Search Engine
Equipped with the industry's only video search engine, you can find incidents in seconds compared to hours browsing through video with conventional systems. Use the video search engine to quickly find activities of interest of when people or vehicles are present on-site. Always know when vendors and contractors arrive, when trash is picked up or snow is cleared.
Multi-Site Capability
All your cameras can be accessed through a single web portal, even from your home if you wish! With unlimited users, you can provide your residents access to specific cameras near their living spaces. And with CheckVideo mobile solutions, video security can easily be added to vacant properties as needed, even in the absence of existing security and IT infrastructure.